Honda Service Center In Tulsa

---
The South Pointe Honda Service Center offers vehicle service, maintenance, and repair in the Tulsa area. Our ASE certified technicians are standing by to help keep you on the road for miles to come. Drop in today for oil changes, new tires, Honda parts, fuel injection cleaning, and more.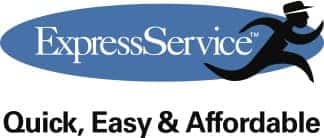 Service Info
Mon - Sat

7:00 AM - 7:00 PM




Sun

Closed
Why Service Your Vehicle at the Dealership?
Servicing your car, truck or SUV at the dealership has several primary advantages:
You get expert, certified Honda mechanics at similar or better prices than your local "car repair shop near me" or "Tulsa auto mechanic".
Our ASE certified Honda shop follows strict quality guidelines.
We only use high quality, genuine Honda parts.
Oil Change in Tulsa
Oil changes are one of the most basic, yet most often misunderstood item of vehicle maintenance. It is important to ensure you are putting the right kind of oil in your vehicle. Mixing synthetic, synthetic-blend and conventional oil can ruin your engine. Our Honda mechanics are trained to check and double-check. Meaning that they get it right the first time, every time.
Wheel Alignment & Tire Rotation Near Me
Need help keeping your car in line? Looking for wheel alignment or tire rotation near you? Bob Howard Honda's service department can help. Using computerized wheel alignment and tire rotation and balancing machines, we can get your vehicle back on track in no time.
It is highly advisable to get an alignment if:
You get new tires, rims, or wheels.
Your vehicle is pulling, or drifting, to one side or another.
One side tire(s) are more worn out than the other.
Tulsa Brake Check, Service & Repair
The brake check is probably the most important vehicle maintenance task. Most people will wait until their brakes start making noise or skipping. This can actually damage your rotors and lead to a far more expensive auto repair. It is always best to get your brakes checked at least once a year to ensure they keep you safe on the road and don't end up costing you more in the long run. Most dealerships provide this inspection free of charge as a convenience when you get an oil change or other car repair at their shop.
Tulsa Auto Repair Specials & Honda Service Coupons
We are always here to help our customers save money by offering useful Honda service coupons and auto repair specials. Check our list for the most up-to-date list of Honda discounts and offers available. Can't find what you're looking for? Reach out to us at (918) 491-0199 to learn more.
Schedule an Appointment at South Pointe Honda's Service & Repair Center
South Pointe Honda thanks you for visiting us online and learning more about our Honda Certified Service Center. We look forward to seeing you at the dealership for your next service or repair request. Call (918) 491-0199 today to schedule service on your car, truck or SUV.
Sí, se habla Español.
Centro de Servicio Certificado de Honda en Tulsa
South Pointe Honda lo invita a nuestro Centro de Servicio Certificado de Honda en Tulsa, OK. No importa qué marca o modelo, su vehículo merece el cuidado experto de los mecánicos y técnicos certificados por ASE. Descubra por qué nuestro centro de servicio y reparación Honda es uno de los mejores lugares para llevar su automóvil, camioneta o SUV para servicio, reparación o un cambio de aceite de rutina.
Llámenos hoy al (918) 491-0199 para programar una cita.
Schedule Honda Service In Tulsa
Viewing our service specials and scheduling your service appointment at South Pointe Honda is easier than you think. Simply visit us online, in-person, or contact us by phone. We are proud to be the trusted, local auto repair shop near you in the Tulsa area.
Agenda Tu Cita de Servicio En Tulsa OK | South Pointe Honda
Honda Service Center in Tulsa OK | South Pointe Honda
Schedule Service
Amenities
Baked Goods
Indulge your sweet tooth (and your appetite) with our array of baked goods.
Business Center
Don't miss a moment away from the office – take advantage of our service center to get work done while you wait.
Car Wash
Car looking a little dusty? All vehicles are treated to a complimentary car wash with any appointment.
Coffee
Fuel up on free, freshly brewed coffee while our experts service your vehicle.
Rideshare
Have somewhere you need to be? We will call a rideshare service for you.
HDTVs
Kick back and catch up on your favorite shows while you wait, available on our HDTVs.
Play Area
Our family friendly facility offers a children's play area to keep kids occupied and entertained.
Work Station
Get some work done by staying focused and interruption-free at our private work stations.
WiFi
Customers are encouraged to bring along a mobile device and enjoy free high speed WiFi while you wait.
Get Directions
We are located at: 9124 S Memorial Dr Tulsa, OK 74133